September 2015
Currently we are updating the catalogue to reflect plants available for Autumn.
The nursery continues to grow a range of plants including shrubs,small trees and herbaceous plants,specialising in some more rarely offered genera and species and we continue to offer a range of Daphnes including some of the dwarf alpine forms.
Availability of Daphne bholua continues to be a problem although at time of writing (30th August) we do have a few good plants of Daphne bholua 'Jacqueline Postill' and hopefully next year there should be more availability of these,in addition we have strong seedlings growing on of Daphne bholua which should help with supply. I am working on producing Daphne 'Spring Beauty' in reasonable quantity,this wonderful hybrid of Daphne bholua 'Sir Peter Smithers' and Daphne sombreuil is absolutely covered in intensely fragrant pink flowers from January and perhaps still in flower in April,it may be a little less hardy than Daphne bholua but has managed -10c and this is a plant that deserves a sheltered corner.
Lapageria have again been much soughtafter this year and we do have good plants in 2 litre pots of Lapageria rosea. There are also plants of Lapageria rosea 'Albiflora' available although these are a bit smaller at present,perhaps grown to half way up a 90 centimetre cane.
Returning to the catalogue will be Cornus alternifolia 'Argentea' and we can recommend the small trees Styrax japonica 'Beniban' and Hoheria angustifolia flowering as they do during the Summer.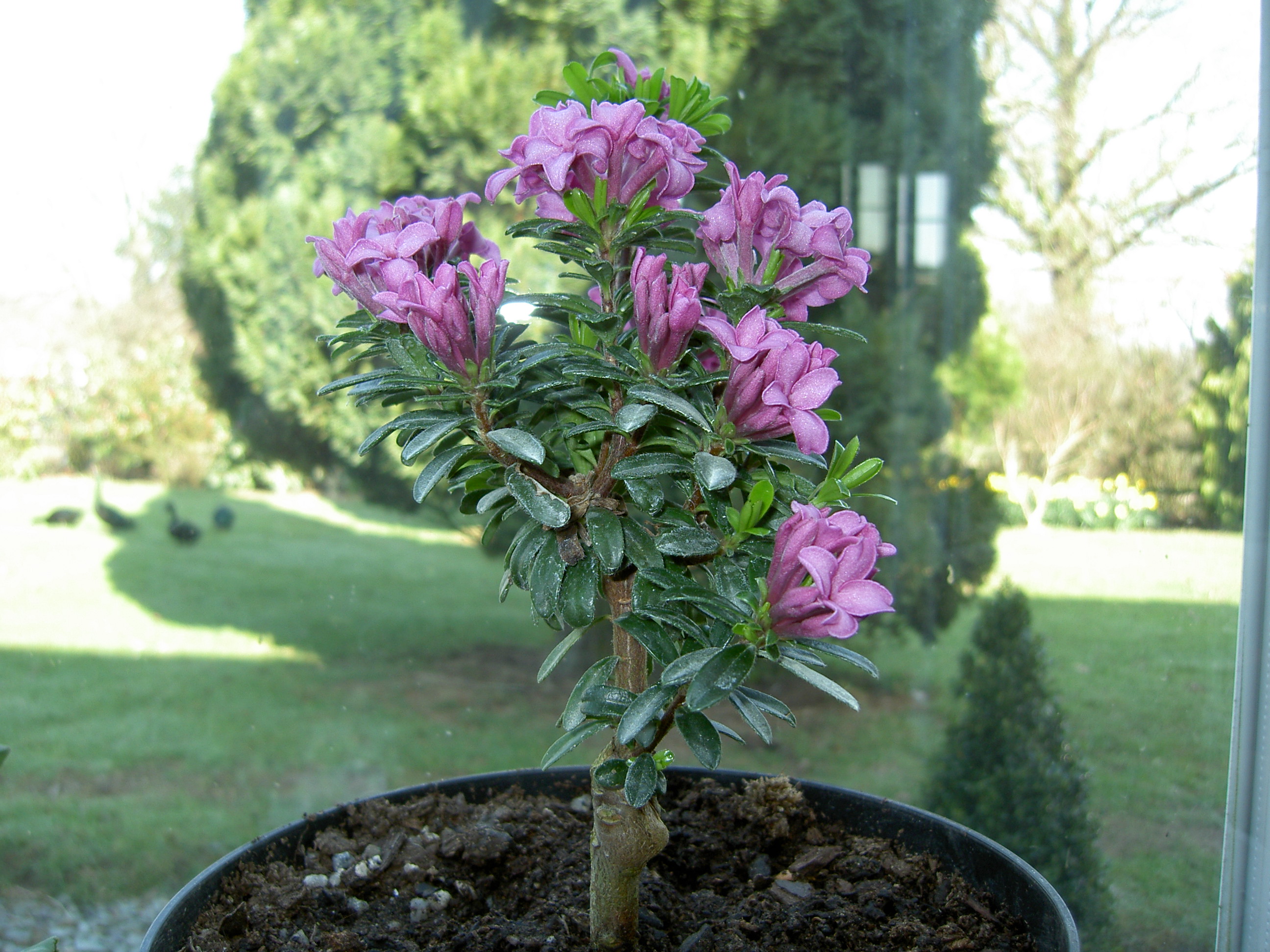 Daphne x rolsdorfii 'Wilhelm Schacht'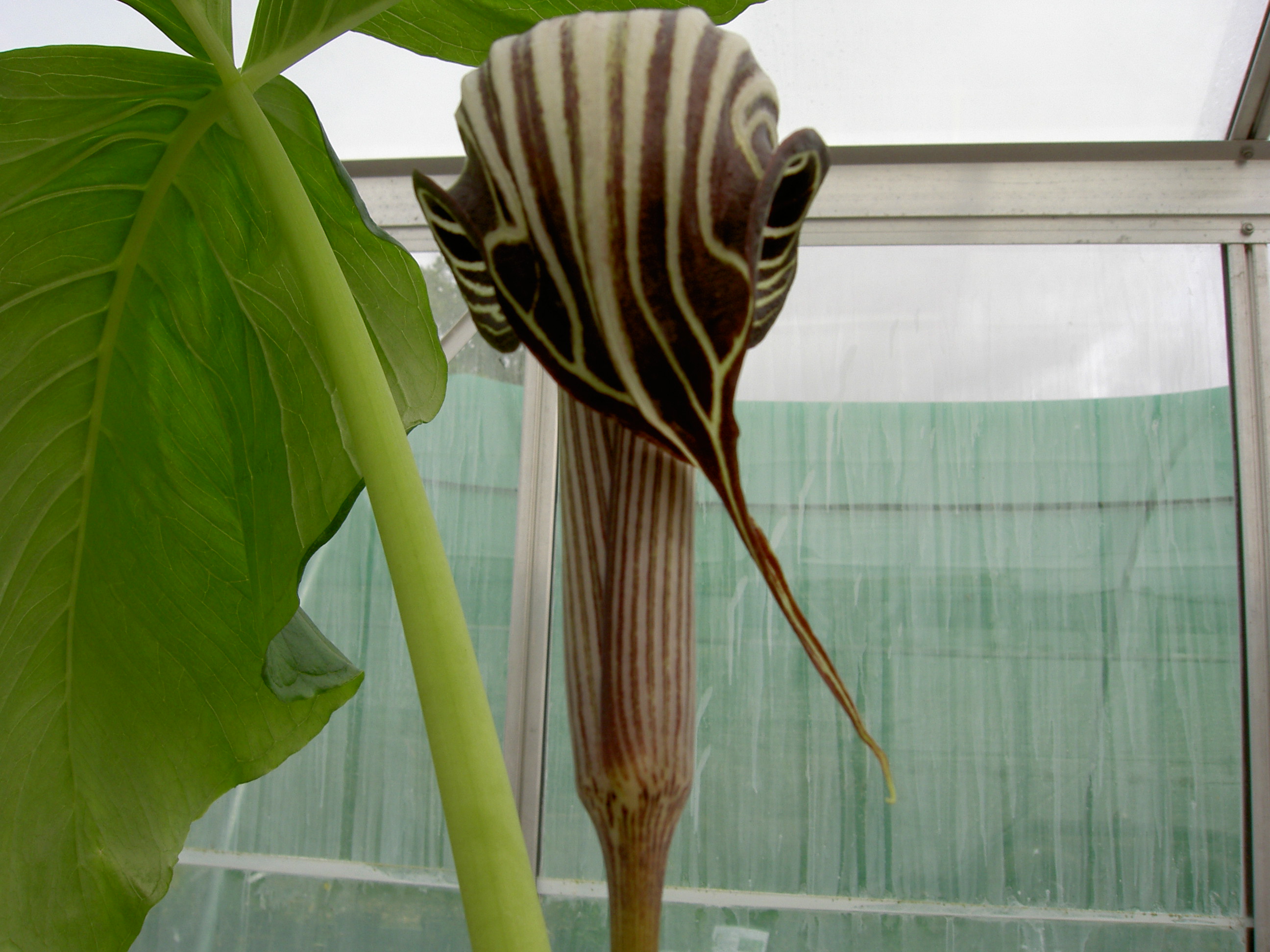 Arisaema costatum
Catalogue Pages 1-11 Shrubs A-Z (including climbing plants)
Catalogue Pages 12-14 Woodland and Herbaceous Plants