March 2015
We have been updating the catalogue recently and hopefully the plants listed reflect fairly accurately the actual availability on the nursery for Spring at least.
The nursery continues to grow a range of plants including shrubs,small trees and herbaceous plants,specialising in some more rarely offered genera and species and we continue to offer a range of Daphnes including some of the dwarf alpine forms.
Daphne bholua and especially Daphne bholua 'Jacqueline Postill' continue to be very sought after and we are still not able(due to difficulties in propagation) to produce more than a few each year. We do though have some other good species of Daphne in the pipeline and can offer again soon Daphne collina, and Daphne x napolitana.
Lapageria rosea and Lapageria rosea 'Albiflora' have been very popular recently and although at present (March) we only have small plants available in one litre pots,there are good numbers soon to be ready in 2 litre pots and grown up to 60-90 centimetres, I antcipate that these will be ready for sale in April/May.
For Alpine enthusiasts we have a few young plants of Massonia (Massonia depressa,Massonia echinata and Massonia pustulata) although these are quite frost hardy,our changeable winter climate probably means that these choice alpines are best suited to a cold glasshouse or conservatory growing.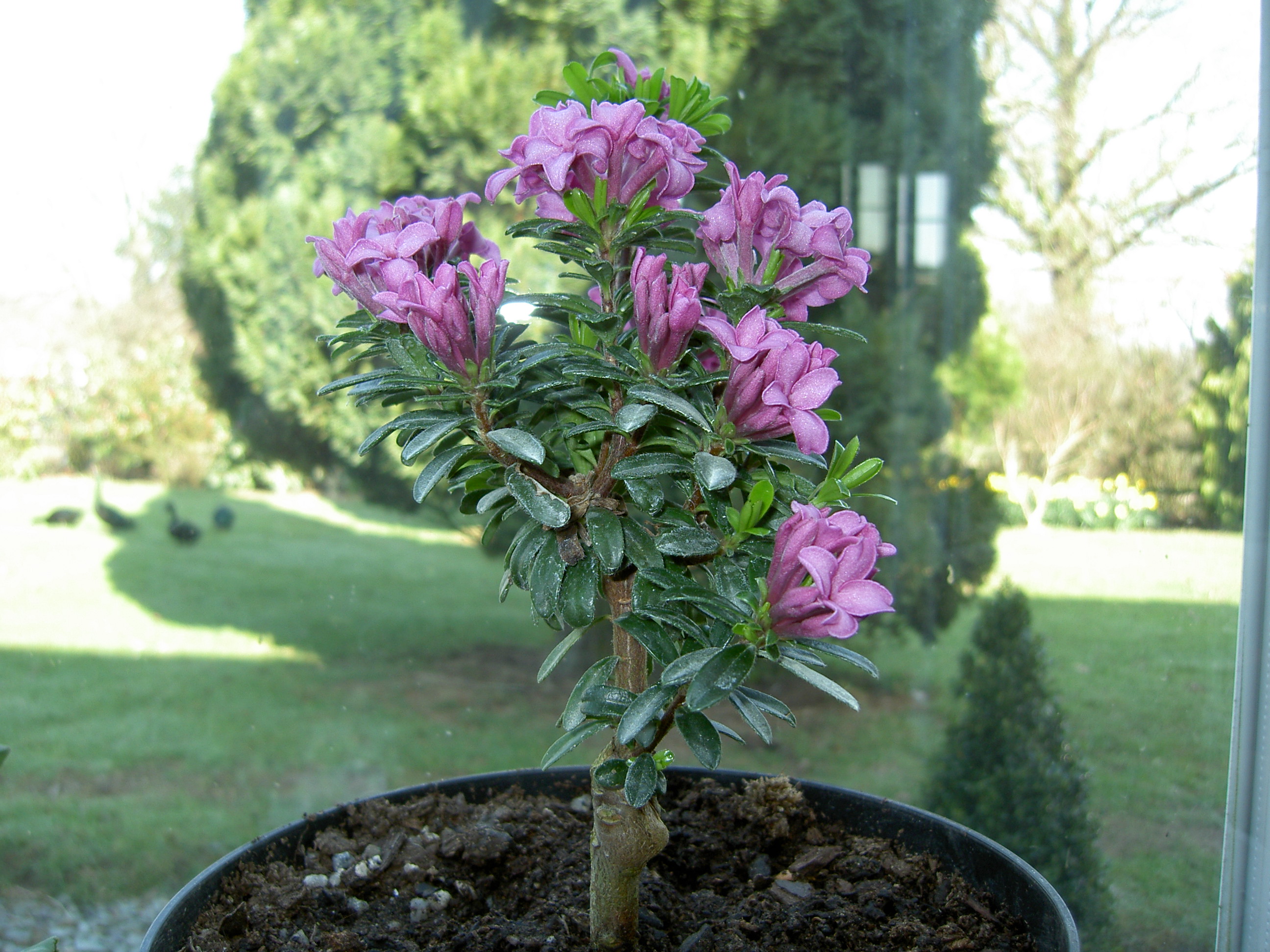 Daphne x rolsdorfii 'Wilhelm Schacht'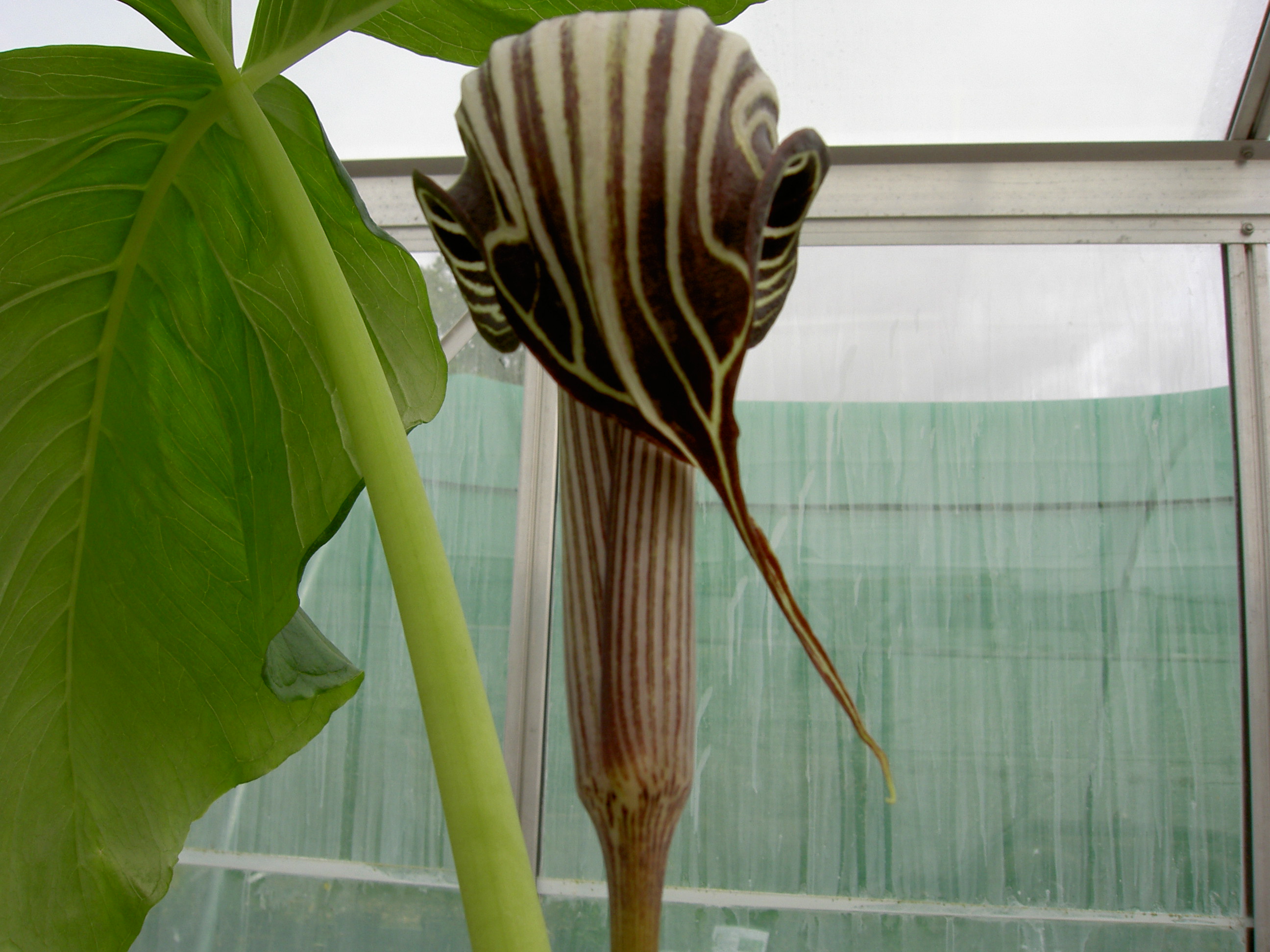 Arisaema costatum
Catalogue Pages 1-11 Shrubs A-Z (including climbing plants)
Catalogue Pages 12-14 Woodland and Herbaceous Plants